It takes a lot of people to make a ministry run. Sure, God could run the whole thing Himself or through anyone or anything He so chooses – but that's not how He has ordained to accomplish His plans here on earth. God works through communities of people who intentionally submit themselves to the Lordship of His Son.  These are the folks God is using to make this ministry possible:
Full-Time Staff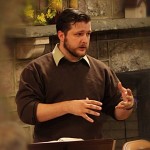 Timothy King – Director of Ministries
Tim's financial support is handled through Make Believers International. If you'd like to give toward his personal budget and help him continue serving God here in DRAMA Ministry, click here.
Phil and Hannah Weaver – Director of Ministries
If you would like to give financially to Phil and Hannah as they serve God in DRAMA Ministry click on the donate tab below.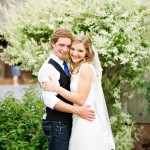 Alex and Becky High – Team Directors- Alpha
  Michael and Alisha Austin – Team Directors- Beta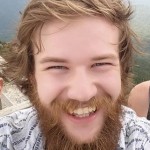 Joseph Queen – Team Director – Alpha
DRAMA is blessed to be in a season with several Director units. This frees Tim and Phil up to invest in the rest of the leadership team and allows for a sharing of responsibilities among many capable hands. We thank God for His provision.
---
 Volunteer Staff

 Jewel Sensenig – Outreach Coordinator
---
 Team Leadership
Alpha: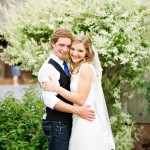 Alex and Becky High – Directors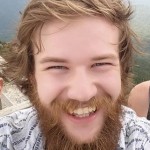 Joseph Queen – Director
     Courtney Weaver – Leader
   Adrian Weaver – Leader
Beta:
      Michael and Alisha Austin – Directors
Emily Weaver – Assistant Director
Scott Douglass – Leader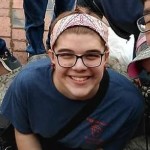 Emily Sensenig – Leader
Sprouts Leadership: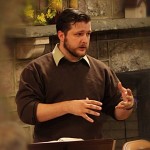 Timothy King – Director
Hannah Landes – Assistant Director
Redemption Theatre:
Discontinued- Redemption Theatre merged into another local ministry, Piercing Word (www.piercingword.org)