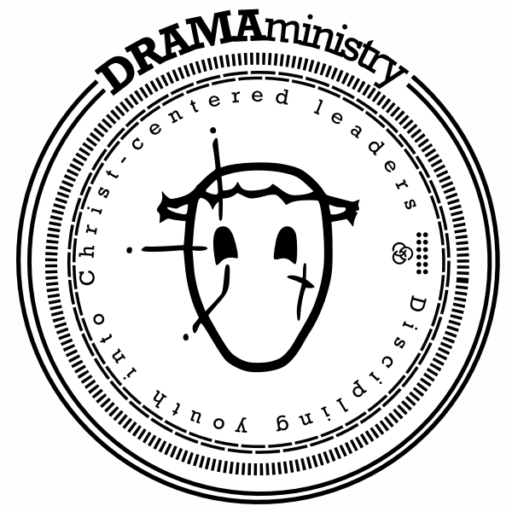 Hello DRAMA Families! Enclosed you will find the information needed for participation in DRAMA this Fall. Applications can be printed off the DRAMA website (www.dramateam.org) or filled out online. All applications must be received by August 18th in order to be accepted into the spring session. Please send your applications to Phil Weaver (95 Stobers Dam Rd. Stevens, PA 17578) along with your $50 session fee. If this creates financial difficulty, please contact Tim (717-951-2518) or Phil (717-682-8597) as there are scholarships available. An alternate, older-member application is also available online.
Since this is a Fall Session, new and notarized Release of Liability forms are due for every member joining, including those 18 and older. However, those 18 and over do not need their parents' signatures on their ROL. You can find our Release of Liability form on our website. These forms are due with the applications by August 18th.

Parents meetings: In order for a youth to participate in this session, at least one parent of all members and leaders must attend one of the parent meetings listed below or make special arrangements with a director. If a member is 18 or older, they may participate in the session independently from their parents by following our Older Member Policy on the website (under the Documents section). Please bring your calendars for scheduling purposes. There will also be a sign-up for training camp meals. Parents of new members do not need to attend these meetings, but are welcome and may find them helpful. Please RSVP to Alisha Austin (alisha@dramateam.org) to let us know which one you plan to attend.
Spring parent meeting dates are:
Thursday evening, August 26th, from 7-8:30 at the DRAMA Office (Grace EC Church: 131 Terrace Ave, Ephrata)
Tuesday evening, August 31st, from 7-8:30 at the DRAMA Office (Dave King will attend this meeting to notarize new Release of Liability Forms. Both parents must be present in order to get the forms notarized (unless 18 or over).
Unlike previous sessions, Training Camp will be held Tuesday, September 7th (8:00am) through Thursday the 9th (8:00pm). We are sorry if this creates complications for you! Our hope was to hold it Thursday-Saturday like normal, but had conflicts with those dates. Training Camp will be held at Woodcrest Retreat (225 Woodcrest Lane Ephrata, PA 17522). Session Duration: Training Camp through Monday, December 13th.
We plan to return to two teams (Alpha and Beta) this coming fall session.
Alpha will be meeting Monday evening, 6:30-9:00 at the DRAMA office.
Beta will be meeting Tuesday evening, 6:30-9:00 at the DRAMA office.
Booked Outreaches: Listed below are the outreaches that DRAMA already has booked for the fall session; please mark them on your calendars. Every member is required to attend our pre-booked outreaches. Times given are subject to change, but only slightly. If there are any conflicts please list them on your application. Any more outreaches that are confirmed will be shared at the parent meetings or at practice.
Alpha:
An outreach at Revelation of Freedom Ministries is in the process of being planned. We will discuss the date with you at the parent meeting so please come with your calendars.
Beta:
Sunday, October 24th at Living Hope Community Church from 9:00-11:30am.
Both:
Wednesday, October 20th – Banquet Set-up at Woodcrest Retreat from 6:30-8:30pm.
Thursday, October 21st – DRAMA's 20th Year Banquet @ Woodcrest Retreat. Team Members must arrive at 5:00pm.
Bible Study Workshops (Each member must attend one of these dates) – September 16th and September 18th (both 9:00am – 1:00pm at the DRAMA office).
Sprouts Teams
Sprouts: Sprouts (youth ages 8 to 12) is coming back! We're making some changes to our schedule, so grab a pen and calendar. Here are the details:
More Sprout sessions; shorter Sprout sessions:
New Sprout Times and Place: We'll meet Wednesdays 3:00-5:00pm at Christ House / DRAMA Office (131 Terrace Ave, Ephrata, PA 17522)
First Practice will be a special "mini training camp" going from 3-7:30pm and including dinner together. You don't have to commit to the whole session, if you just want to come to Mini Camp to check out Sprouts first, that's okay. A $10 session fee will be due for anyone who commits to the whole session.
If you have any questions, contact Tim King (717 951-2518) or email him at Tim@dramateam.org. We'd like a head count for first practice dinner, so please use our online application to let us know your plans: Click HERE.