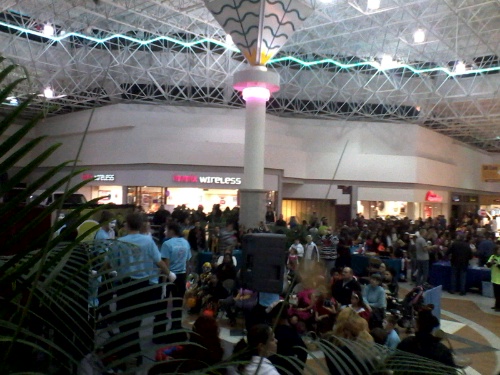 Hello friends,
Just wanted to update you on what DRAMA has been up to, as well as share a few pictures. (If you're reading this via email and can't see the images, try visiting our site's blog).
The weekend before last was our leadership retreat followed by a Sunday evening outreach in Anneville, pa with team epsilon at Zion E.C. Church. That Monday saw team alpha at Fairgrounds Mall presenting the gospel in partnership with Thunder Outreach Ministries. Then, this past Sunday both teams were on stage again – alpha at Buffalo Valley Church of the Brethren in Mifflinberg,pa and epsilon at St. Paul E.C. Church in York, pa.
Saturday our beta team heads out to Morrisdale, pa to do some service work with our dear friends at God's Clear View Ministries. Pray for us that we would have safe travel, that we might be a blessing and that the team would grow in unity as they serve together.
God Bless,
-tim