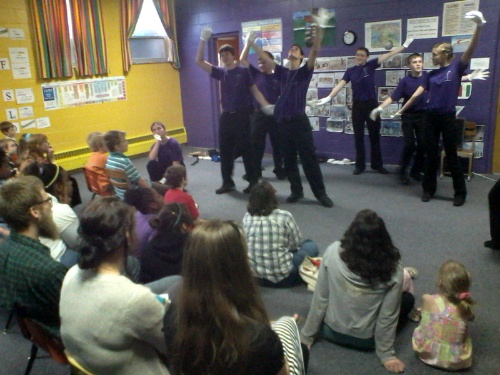 Today we presented for all ages at Ganson St. – from morning service to evening youth group, we were welcomed and the Gospel was shared.
In between services, we hung out @ New Tribes. It was great getting to meet and even worship with the students.
Tomorrow we begin our workshops. Pray for those thinking of coming and for us as we teach – for several, this will be their first workshop experience.
Thanks for your prayers; we are daily seeing God at work speaking to hearts and sustaining our team.